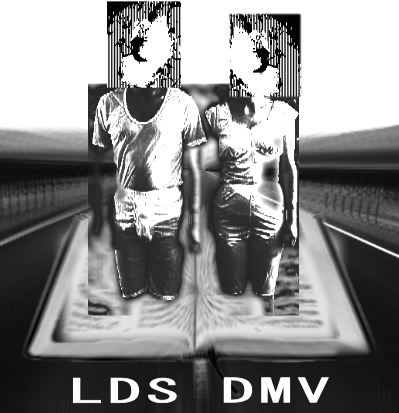 ~ Mosiah 18:30 ~
"All this was done in Mormon, yea, by the waters of Mormon, in the forest that was near the waters of Mormon; yea, the place of Mormon, the waters of Mormon, the forest of Mormon..."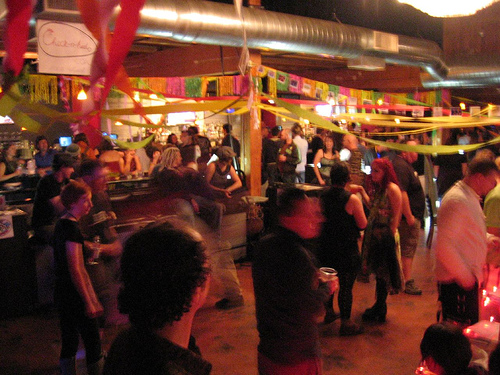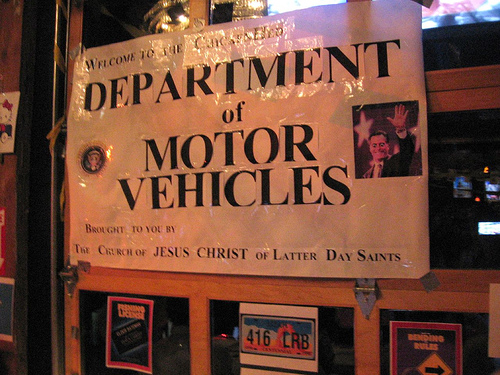 Welcome to the ChickenHed Church of Jesus Christ of Latter-day Saints Department of Motor Vehicles.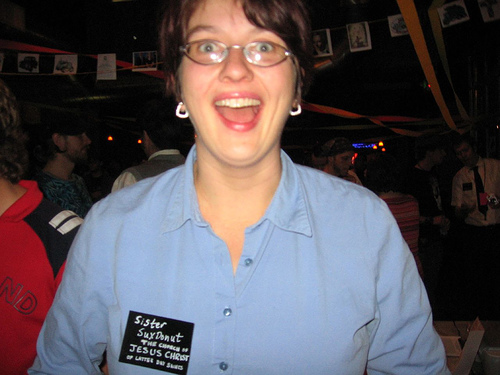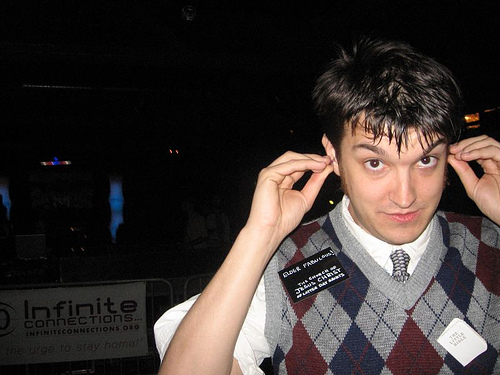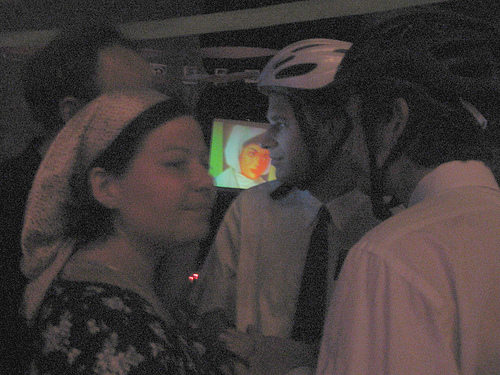 ~ 3 Nephi 19:25 ~
"And behold they were as white as the countenance and also the garments of Jesus; and behold the whiteness thereof did exceed all the whiteness, yea, even there could be nothing upon earth so white as the whiteness thereof."
"Please take a number and wait for the eye exam.
Then ye shall reap the rewards of your faith, and your diligence, and patience, and long-suffering."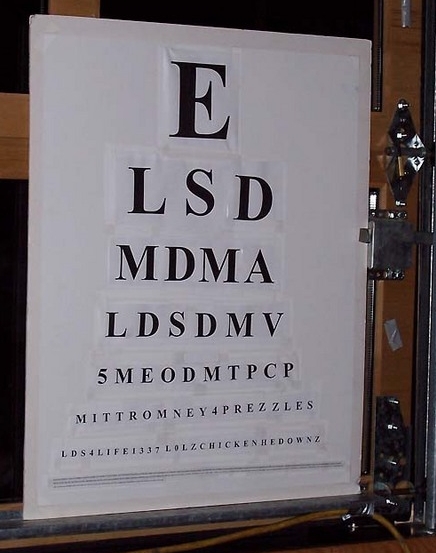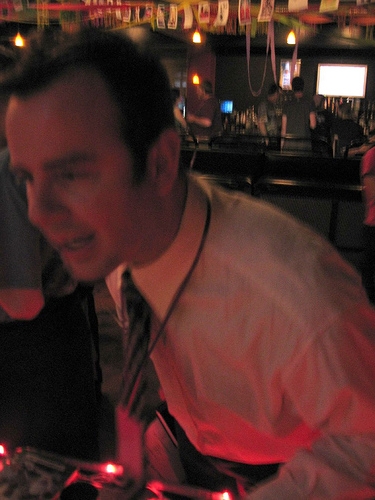 ~ Alma 39:6 ~
"Repent and forsake your sins, and go no more after the lusts of your eyes."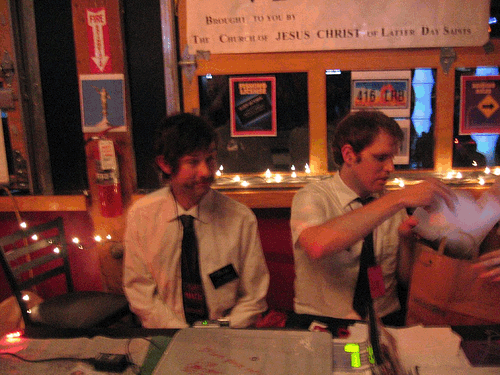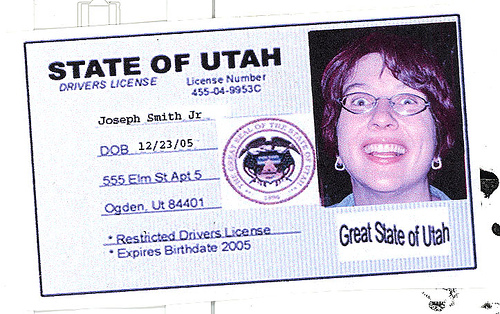 "Verily, ye shall be anointed with a Utah State Driver's License of great price."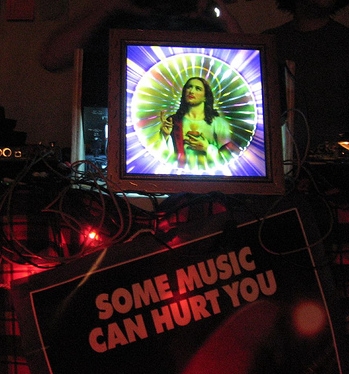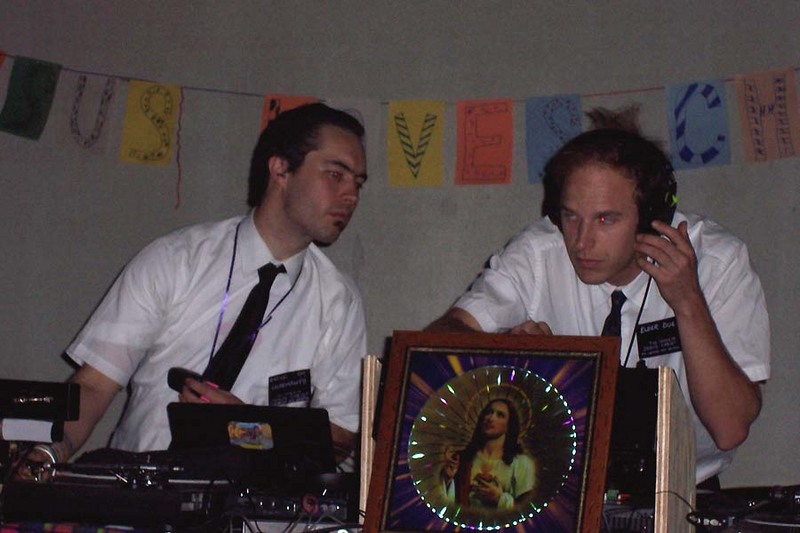 SOME MUSIC CAN HURT YOU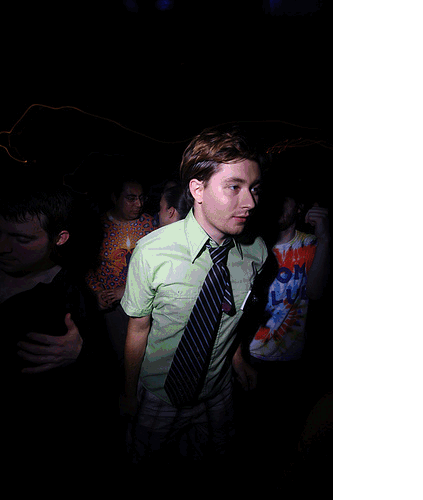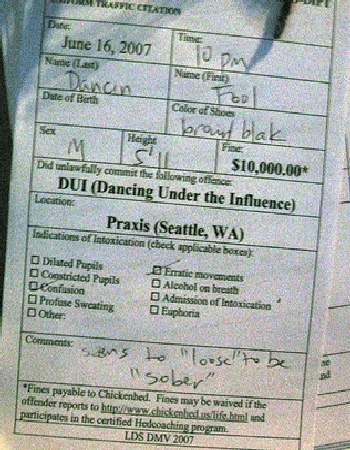 "You just earned yourself a DUI, young lady!
Next time, leave some space for the Holy Ghost!!!"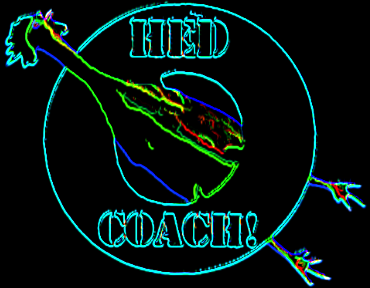 "DUI fines may be waived if the offender participates in our certified HedCoaching program."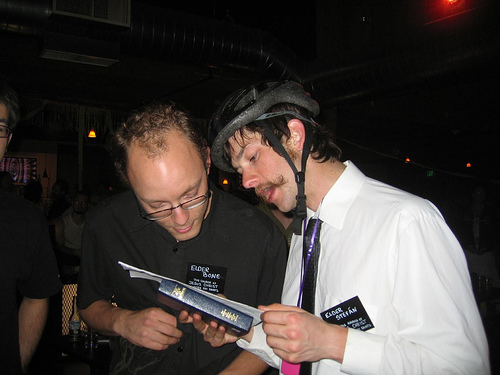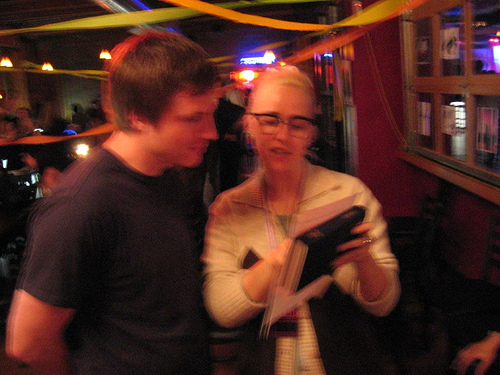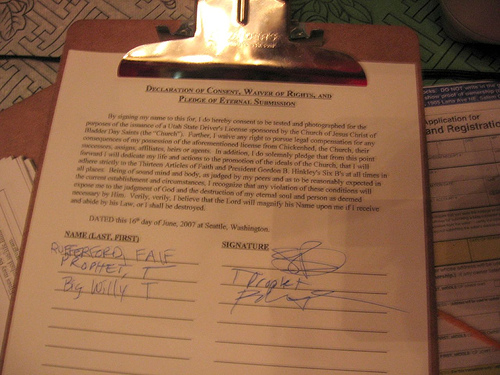 ~ Alma 32:17-18 ~
"Yea, there are many who do say: If thou wilt show unto us a sign from heaven, then we shall know of a surety; then we shall believe. Now I ask, is this faith? Behold, I say unto you, Nay; for if a man knoweth a thing he hath no cause to believe, for he knoweth it."
~ Nephi 13:24 ~
"And it shall come to pass, instead of sweet smell there shall be stink; and instead of a girdle, a rent; and instead of well set hair, baldness."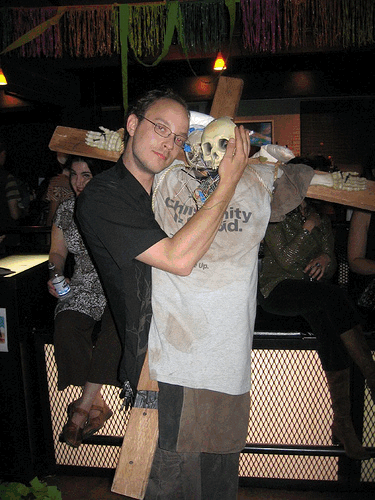 ~ Nephi 17:6 ~
"And Jesus said unto them: Behold, my bowels are filled with compassion towards you."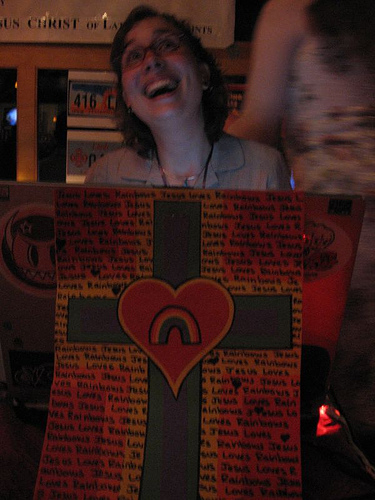 ~ Alma 7:27 ~
"May the peace of God rest upon you, and upon your houses and lands, and upon your flocks and herds, your women and your children, according to your faith and good works, from this time forth and forever.

Drive safely.

Amen."